Join us in a lush tropical hot spring paradise in southern Thailand. Immersed in nature we retreat into an inspiring, enchanted and mystical hidden jungle in the province of beautiful Krabi. Throughout the 10 hectare property you can discover various magical warm water pools that are stunningly nested and integrated in the natural environment. This place and especially the water element being so strongly present here invites for deep reconnection with yourself and is transporting you right into a dream-like fairytale world. A lost Eden to be reclaimed, experienced and be inspired by.
The land borders along a river bank of an incredible warm water waterfall that you can contemplate and hear from the yoga and meditation space. Everything about the place invites wonder, vitality and deep rejuvenation. Receiving the amazing healing properties of soaking in the natural warm waters alone already provides huge health benefits. Combined to the daily movement practices of yoga, Qi gong and Somatics and embodied meditation leading you further and further back home into your self. Let yourself be deeply touched and nourished by the large available on-site spa services ranging from massages, traditional Thai healing therapies and delightful meals. The retreat is suitable for beginner yogis and dedicated practitioners.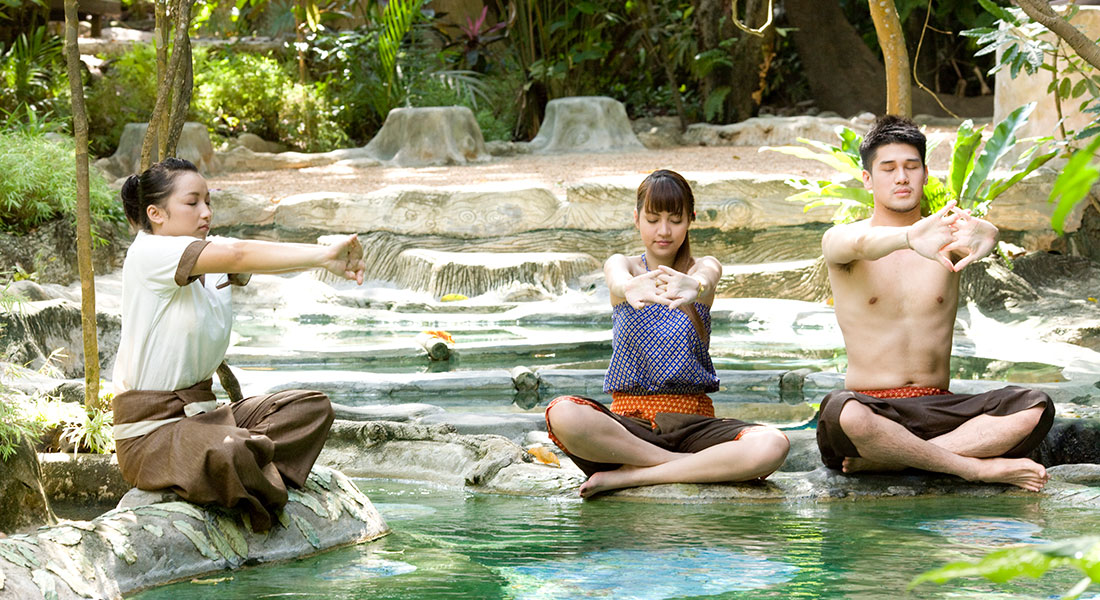 Location
The retreat venue is located in a mystical forest of enchanted gardens and a property of over 10 acres, with a large area dedicated to fruit orchards and botanical garden. Located in the Khlong Tom District, the hot springs are nested in a hidden area in the province of Krabi. It is blessed with many natural wonders such as hot water falls, several hot springs, mineral pools and national parks.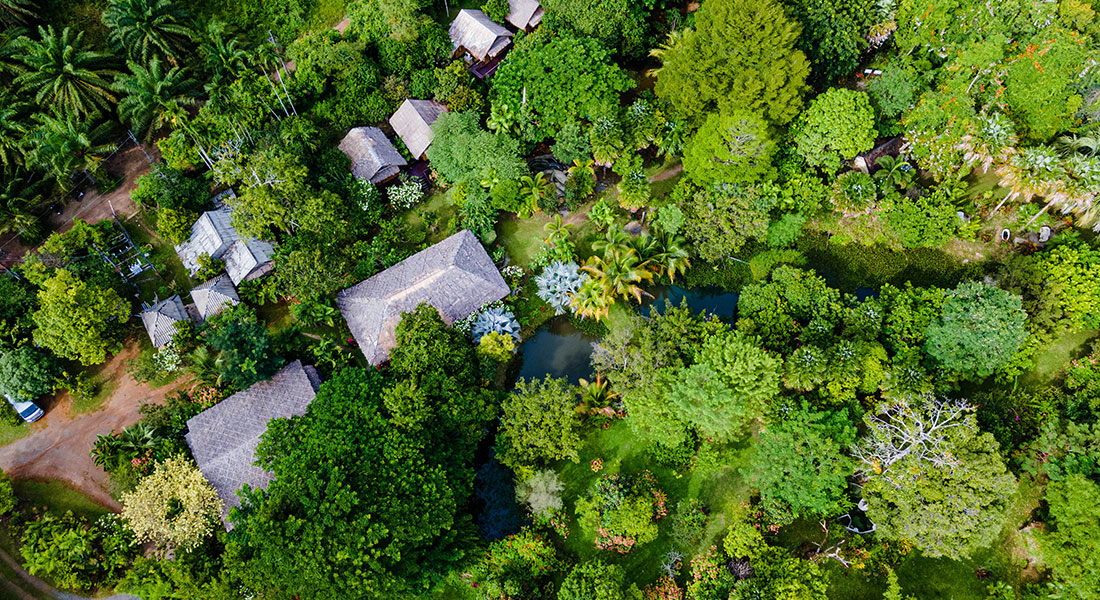 Distances
Wareerak Hot Spring and Wellness retreat is a 30 minute drive from both the Hot Spring Waterfall and the Emerald Pond. Krabi International Airport is 1 hour drive away. There are several local restaurants at a 15-minute drive away.
Krabi International Airport 40 km.
Krabi Town 52 km.
Ao Nang Beach 65 km.
Khlong Muang Beach 70 km.
Lanta Island 55 km.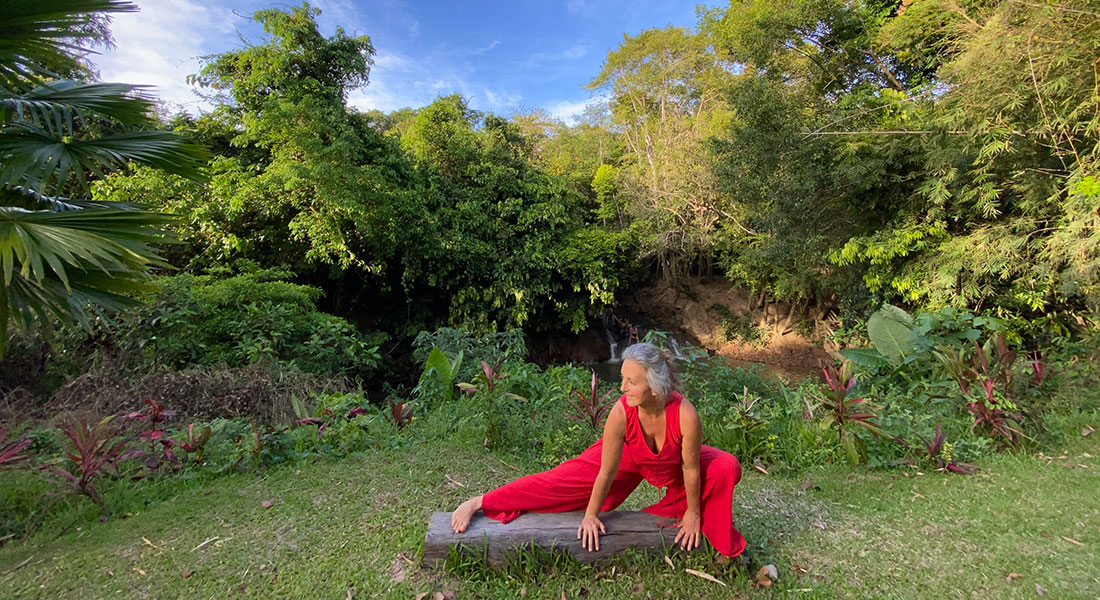 The retreat venue
Wareerak is the ideal place to escape during cold winter months and retreat from the hecticity of urban life. A magical landscape with jewels of healing waters mystically spread throughout the property. The founder and owner of Wareerak is the one who, years ago, found this hidden hot waterfall in nature that a monk had told him about. For years he kept the place secret, in a wish to preserve its raw beauty and would come only with his family for day trips from time to time. After a few years he eventually shared his discovery with the Thai government and helped build a natural park around this newly found site. After the purchase of the land across the river, he started building his vision for a place filled with beauty, that could also host guests to experience this natural wonder with healing properties of the waters. The property is a true little eden on earth, filled with flowers, fruit trees, incredible lush gardens that surround the pools that completely and seamlessly integrate in the natural surrounding.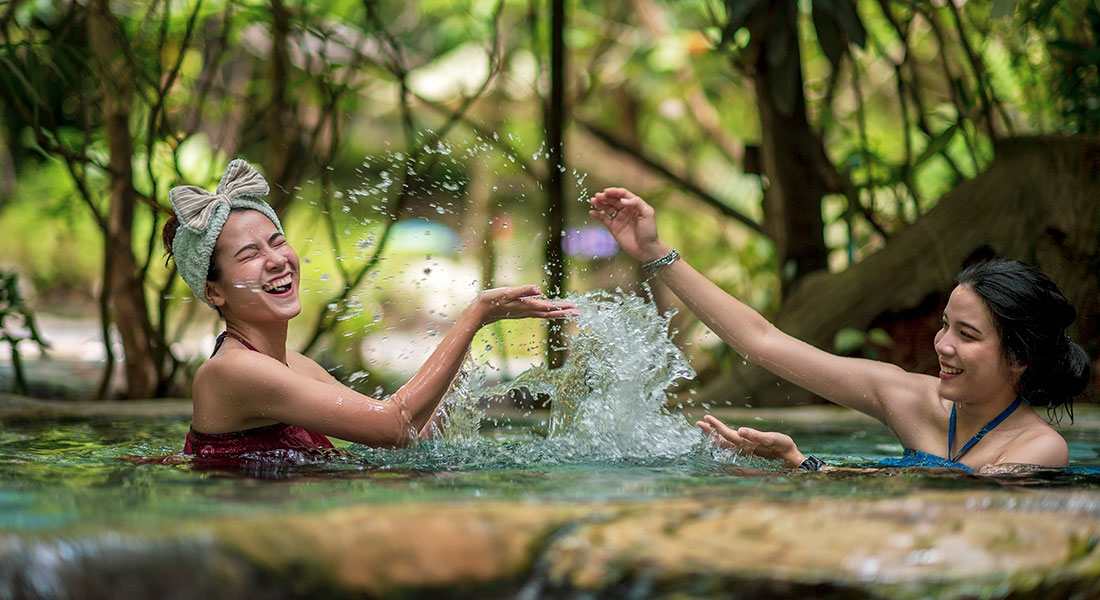 Hot spring health benefits
Thermal water has been used for thousands of years to heal and rebalance. Well known to improve blood circulation and to reduce high blood pressure. It is soothing the painful symptoms of arthritis, strengthens bones and relaxes the muscles. Promotes healthier, more radiant skin and battles skin conditions. Thanks to its purifying effects  and antioxidant properties thermal water is a true blessings to experience in form of a cure during this yoga retreat. Below is a list of conditions that benefit from soaking in high quality thermal waters.
Chronic muscle or joint pain or stiffness in Rheumatoid arthritis
Osteoarthritis
Chronic muscle or joint pain or stiffness
Rheumatoid arthritis
Back pain
Neuralgia
Frozen shoulder
Bruise and sprain in chronic phase
Stiffness of muscle by paralysis
Cold-sensitive constitution
Peripheral circulation disturbance
Impairment of digestion system
Mild hypertension
Diabetes
Mild hypercholesterolemia
Mild asthma or emphysema
Pain of hemorrhoids
Unstable autonomic nerve system
Symptoms caused by stress
Sleeping disturbances
Depression
Recovery phase of diseases or fatigue recovery
Health promotion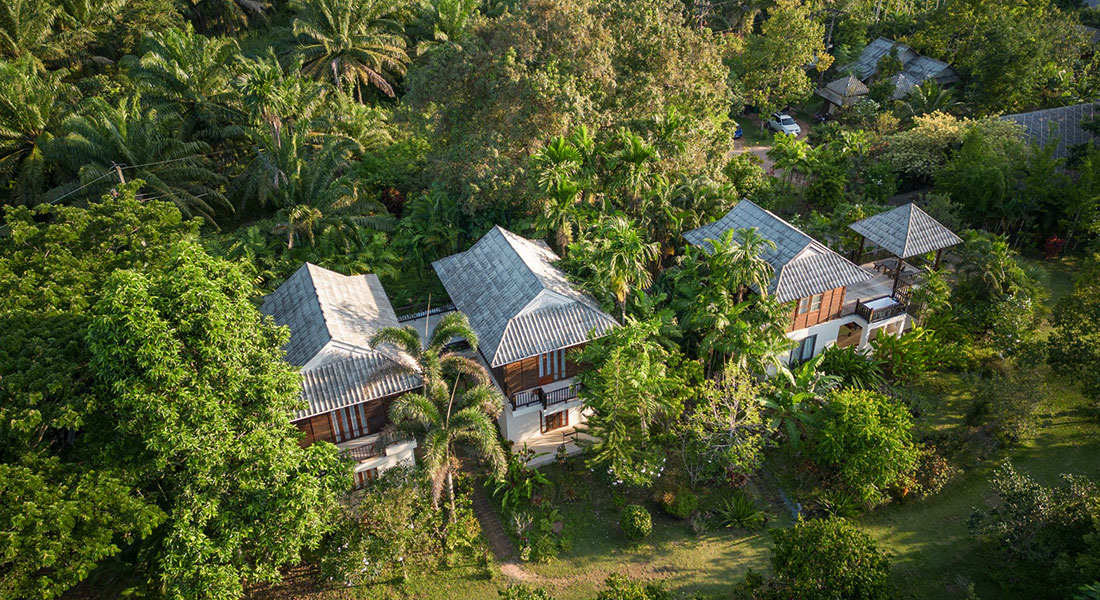 The accommodation
There are plenty of open air places to contemplate and relax as well as a communal area where guests can meet, socialise, and read. The restaurant serves local organic food with fresh seasonal ingredients from the garden and local communities and is open all day. Wonderful pathways are present through the gardens. There are several outdoors and indoors wellness and spa areas dedicated to create uplifting wellness experience. The hot waterfall is just across the river and you can feel the potent energy of that place throughout the property. Various accommodations are spread out among the wide variety of tropical plants, flowers, fruits and herbs of the retreat venue.
Here simplicity meets good taste and zen style beauty. You can choose between 3 types of accommodations depending on your personal preference and budget.
All rooms feature air conditioning or a fan. The accommodations provide a mosquito net, safety deposit box and a minibar. You can enjoy a garden view from the room's terrace. Shower facilities and a hairdryer can be found in the private bathroom, while some rooms also have a bathtub.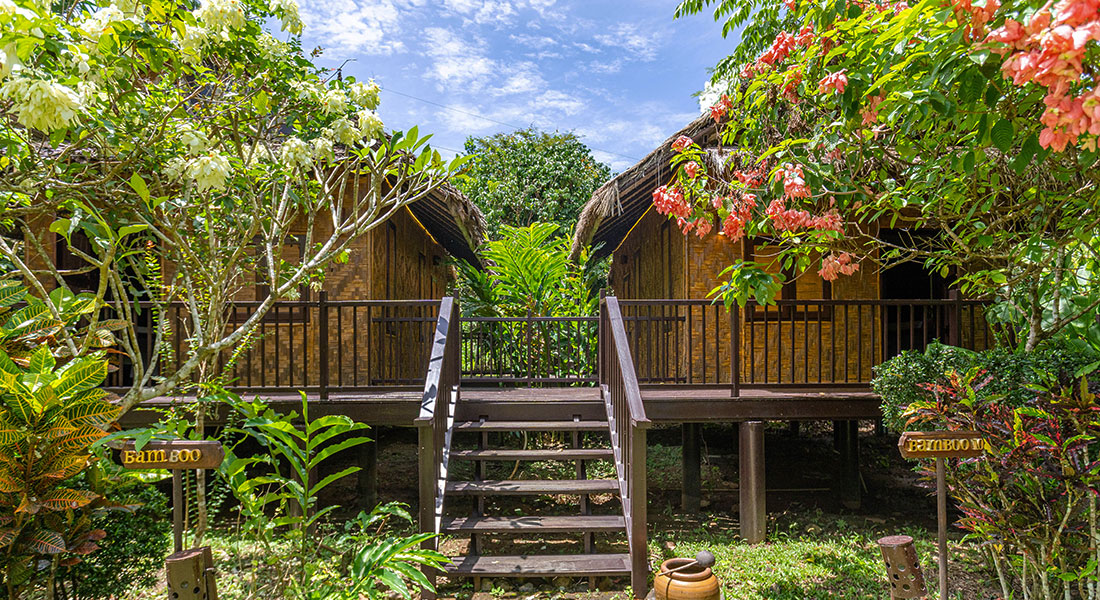 Bamboo Cottage
Elevated off the ground on wooden pillars and surrounded by a wooden deck, the bamboo cottages are simple yet comfortable, offering you the chance to experience a very close to nature life amidst the retreat venue's gardens, trees and surroundings. Even if the cottage is made of bamboo you still have all the amenities to make your stay comfortable such as air conditioning, kettle for coffee and tea making, mini bar… etc. Most bamboo cottages have a large king size bed, but there are two that have twin beds suitable for sharing a room with a friend as well.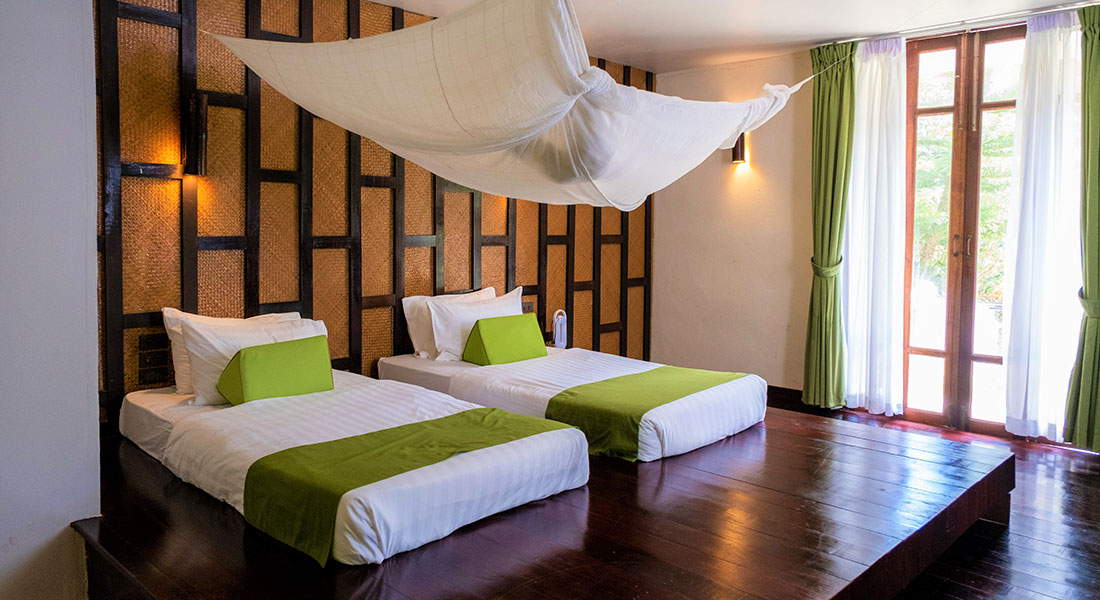 Villa Deluxe
There are 4 available villa deluxe on the property. Built in a two storey villa overlooking the tropical gardens, these large rooms are spacious and comfortable, including a large bathroom with bathtub. Lots of natural light is coming in through the large windows and you will be able to relax in this fusion of thai and modern style space.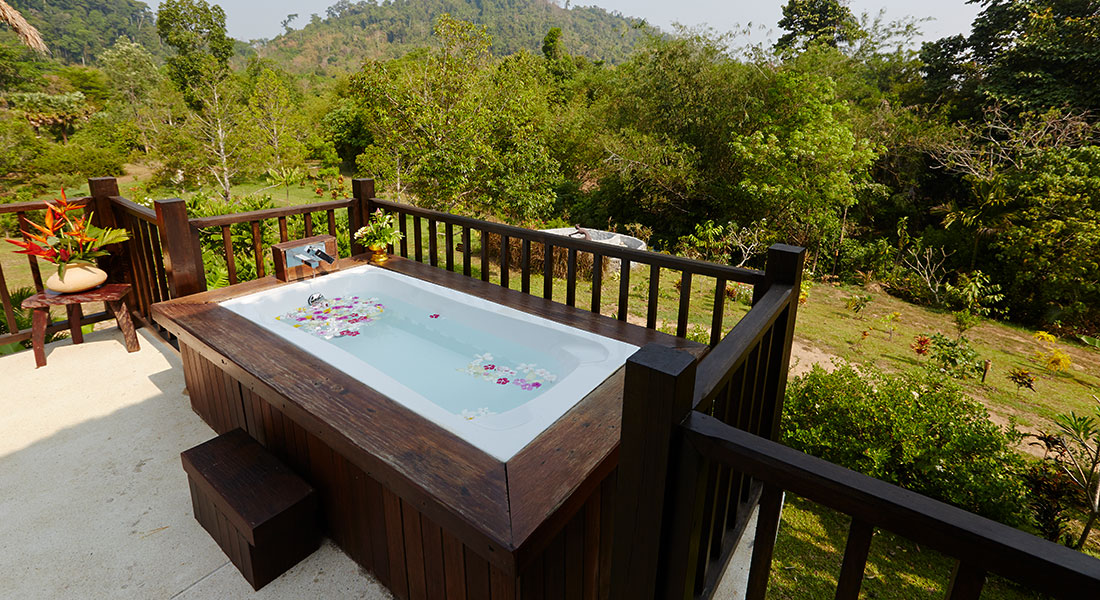 Villa Suite
There are 2 available Villa suites with a large private terrace with wonderful views over the river and gardens. The special features of the villa suite is a wonderful outdoor bathtub. The decoration is tasteful. Thai zen style with all the modern amenities.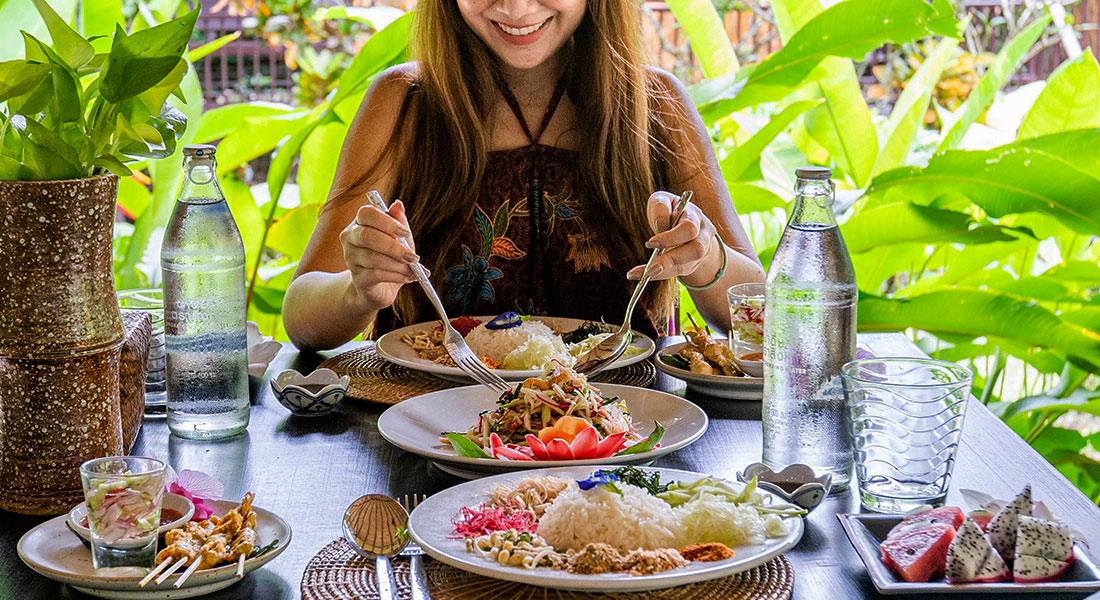 Daily time table
Day 1:
Arrival from midday onwards. Evening dinner will be served at 19:00
Day 2-7:
7:30 – 9:00 Morning Yoga and Qigong fusion
9:00 – 10:00 Breakfast
11:00 – 16:30 Free time / or day trip
16:00– 17:30 Somatics yoga & meditation
19:00 – 20:00 Dinner
Wednesday afternoon there will be no yoga class.
Day 8:
Departure and check out after Breakfast.
Approximate  time frames subject to change
Detailed  weeks program/activities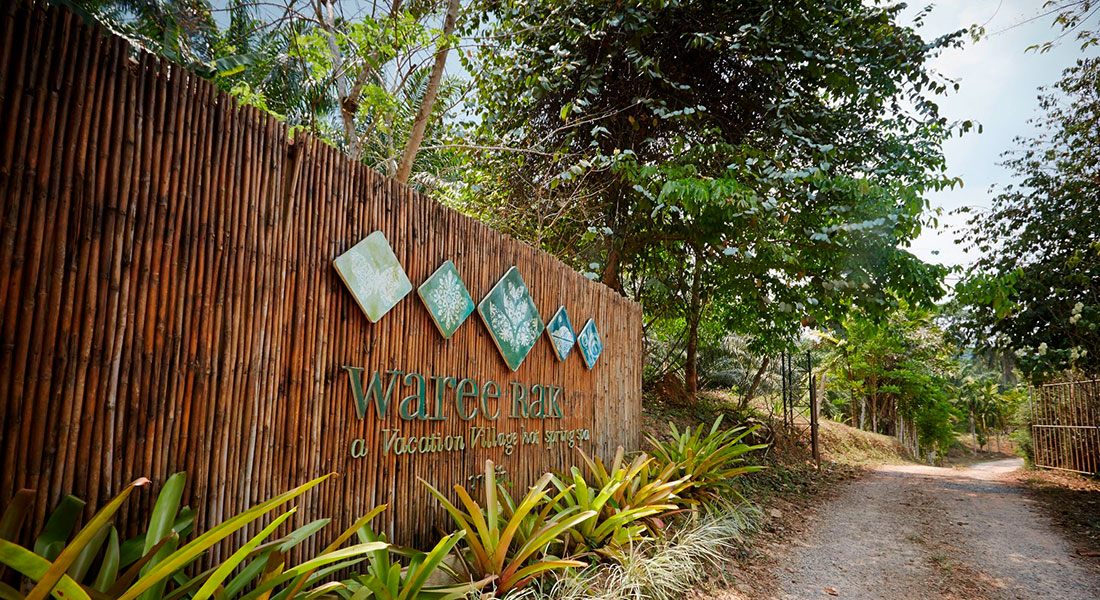 Saturday – Check in 
Airport transfer to the resort
Welcome drink
Tour of the retreat venue
Free time to rest
Buffet Dinner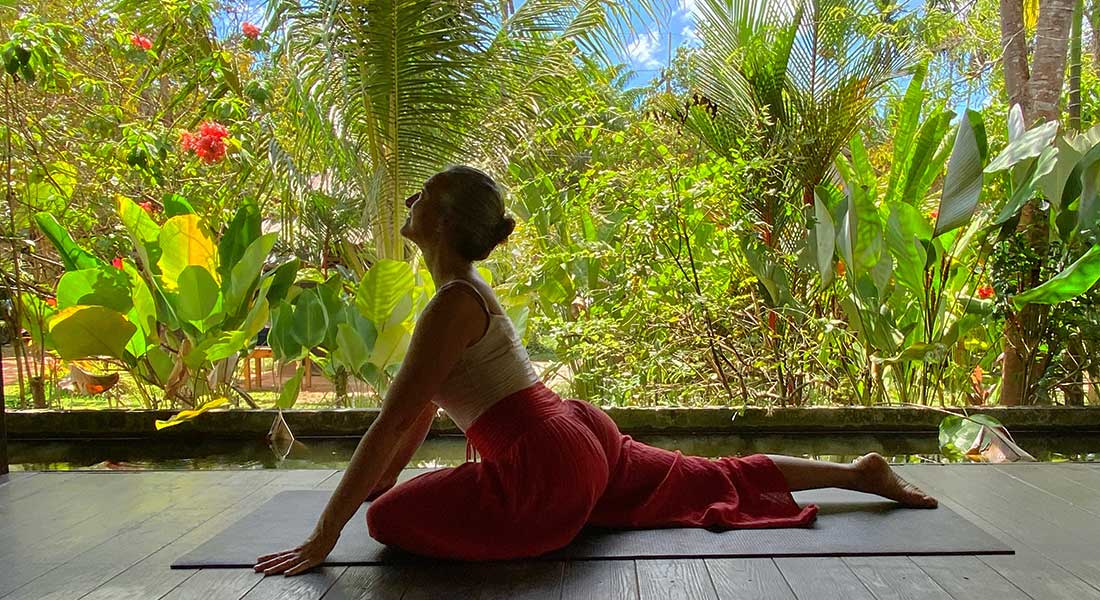 Sunday – Grounding 
Morning yoga and Qigong fusion
Time to relax at the resort, settle in, soak in the pools
Buffet Lunch
Free time to rest or have a massage
Somatic yoga and meditation
Buffet dinner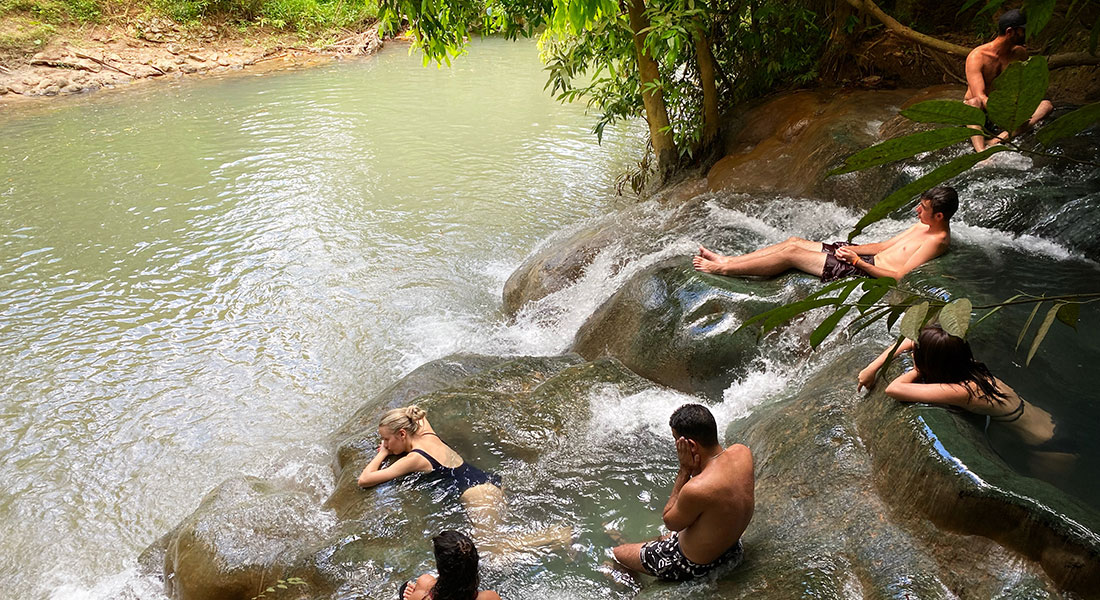 Monday – Discover 
Morning yoga flow
Breakfast
Visit and swim in the hot waterfalls
Enjoy lunch at a local restaurant
Free time at the national Park for walking, swimming and shopping
Somatic yoga and meditation
Buffet dinner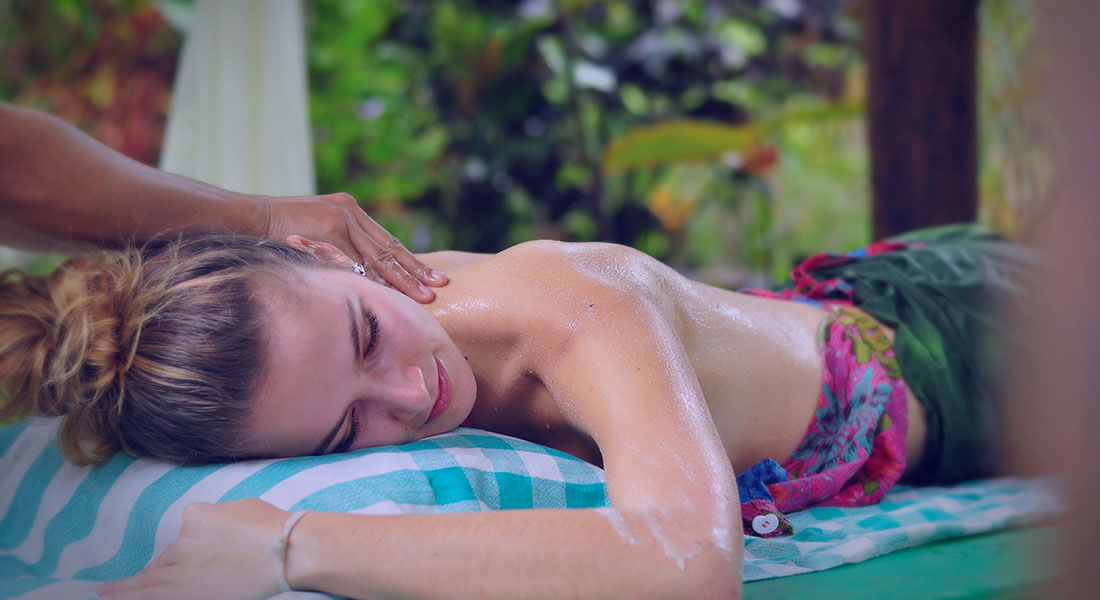 Tuesday – Relaxation 
Morning yoga flow
Breakfast
Time for wellness treatments
Buffet lunch
Free time soak in the pool
Enjoy a healthy juice/smoothie in the afternoon
Somatic yoga and meditation
Buffet dinner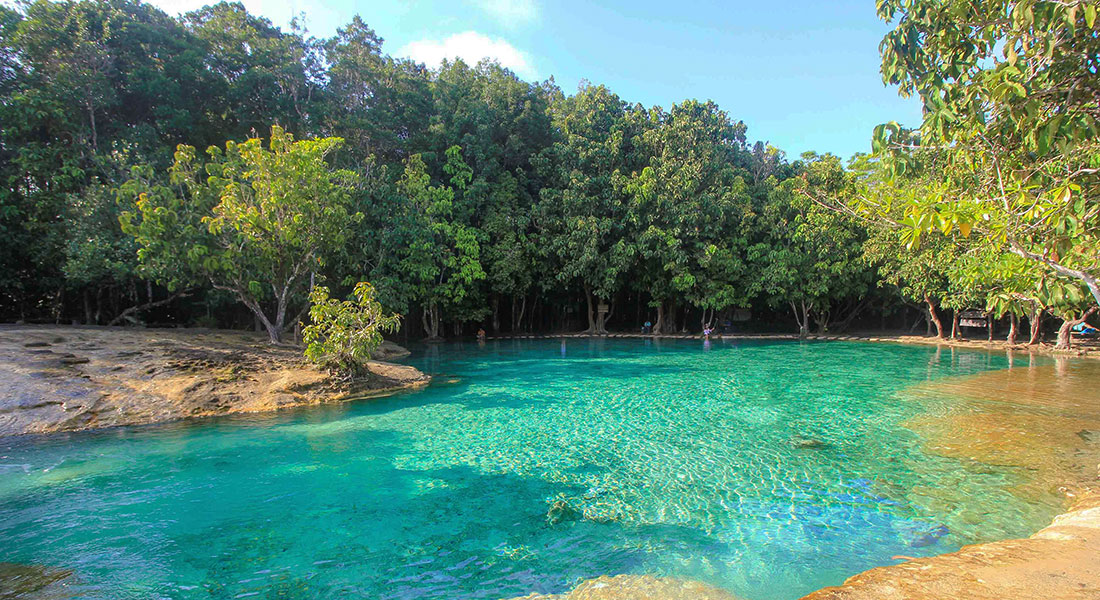 Wednesday – Explore 
Morning yoga flow
Breakfast
Hike visiting the Crystal, Blue and Emerald pools
Enjoy lunch at a local restaurant
Extra free time swimming lunch and shopping
Rest and relax at the the retreat venue
Buffet dinner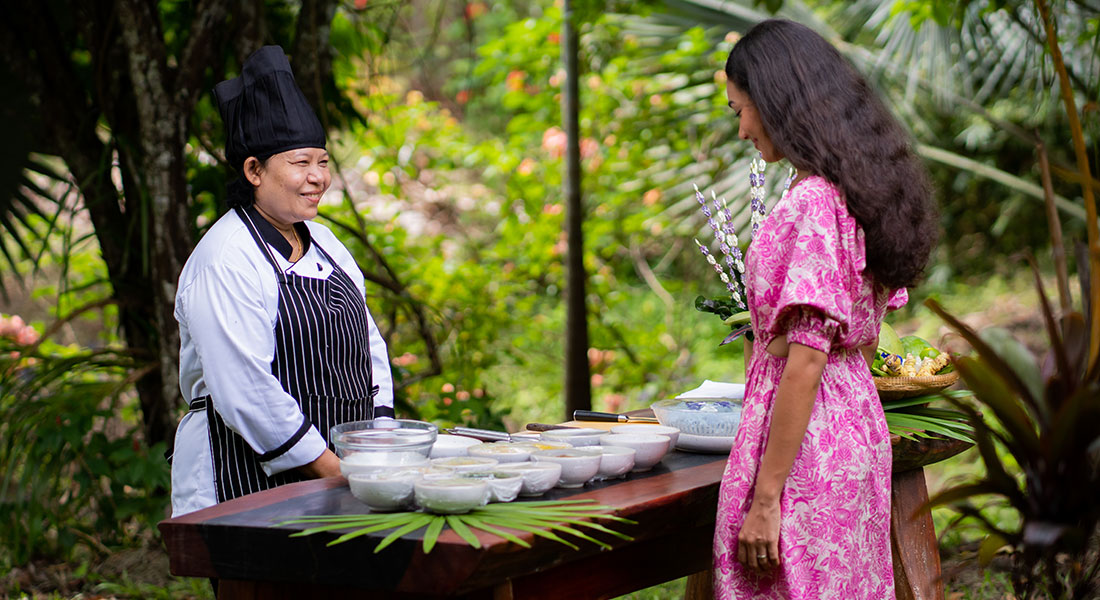 Thursday- Local market/Thai Cuisine/Culture
Morning yoga flow
Breakfast
Visit a local market
Enjoy lunch at a local restaurant
Thai cooking class or  visit the Wat Khlong Thom Museum -Temple
Somatic yoga and meditation
Buffet dinner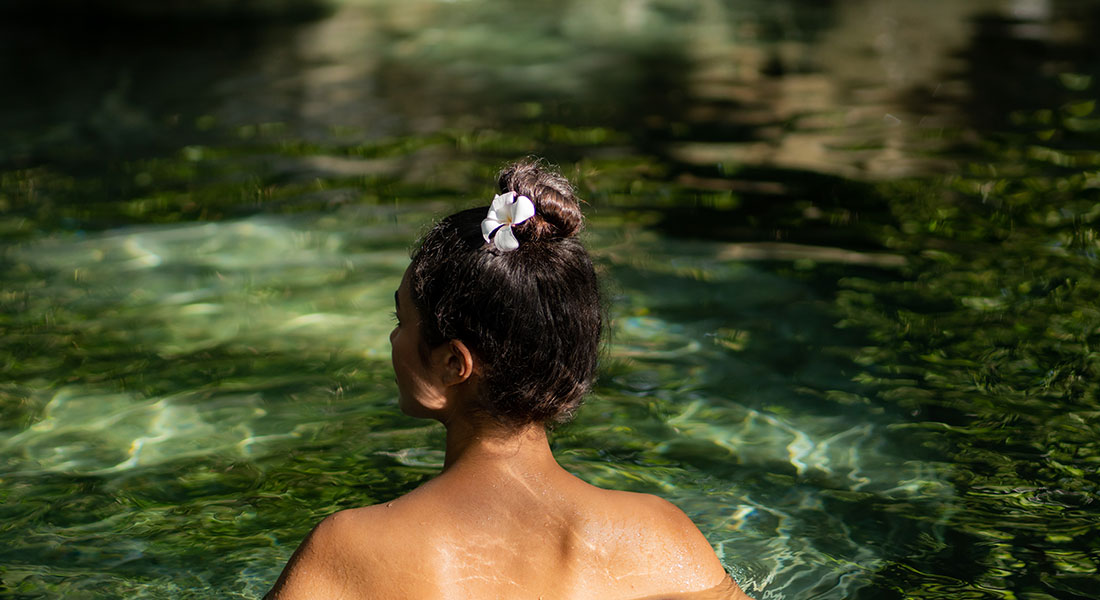 Friday – Integrate
Morning yoga flow
Breakfast
Enjoy a pampering day at the spa. Choose treatments and massages
Wellness Lunch
More time to relax at the retreat venue and enjoy a juice or fresh coconut
Somatic yoga and meditation
Buffet dinner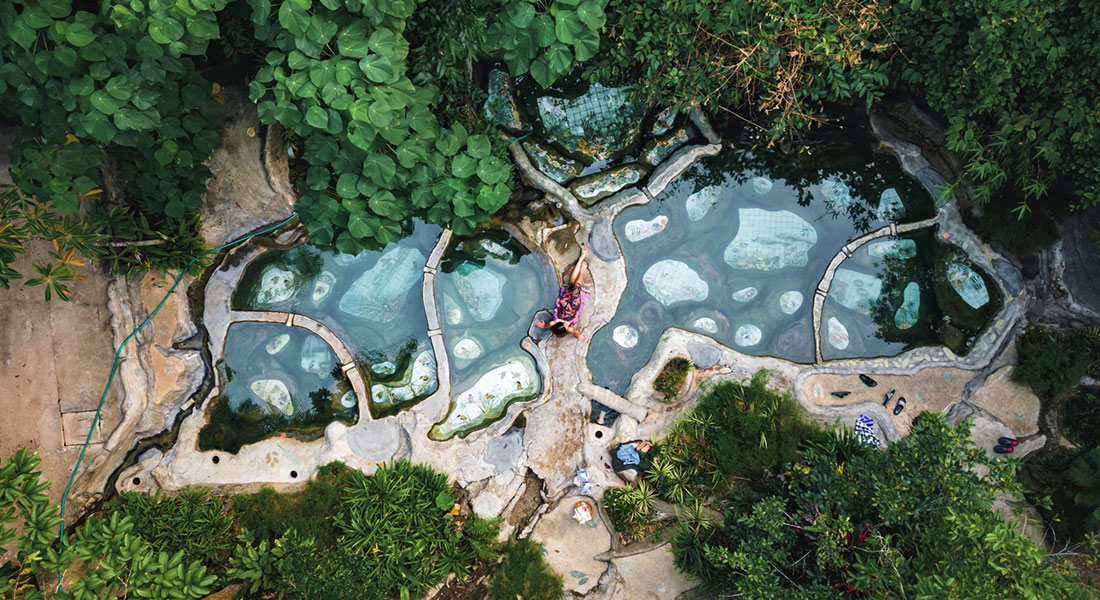 Saturday – check-out
Morning yoga flow if your flight time permits
Breakfast
Time to relax, soak once more in the warm pools and enjoy a juice
Airport transfer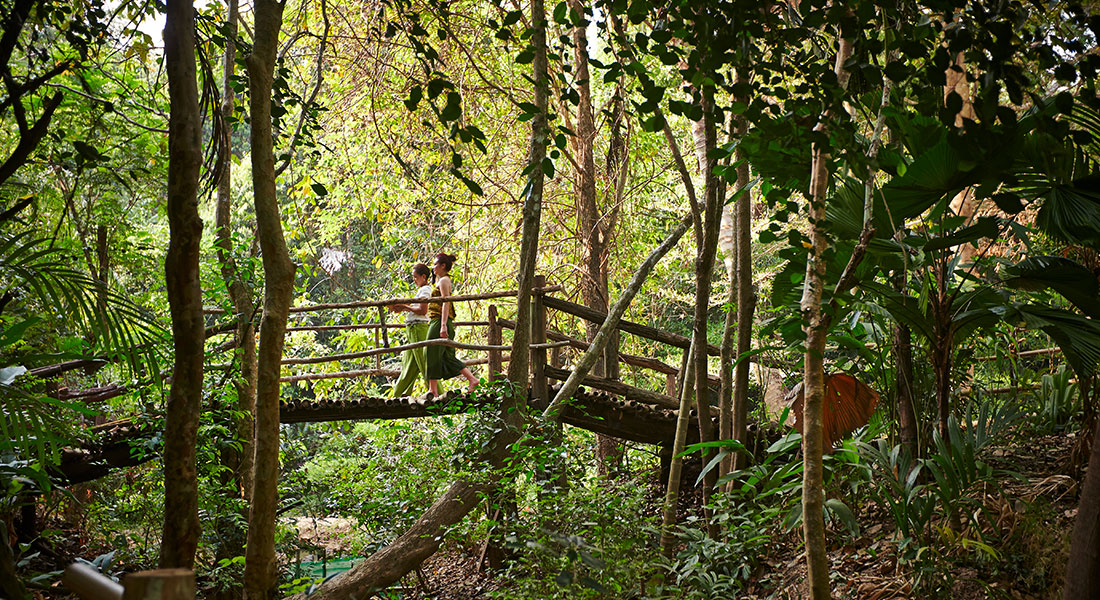 Getting there
Most visitors going to Krabi choose to fly into Bangkok, then take a connecting flight to Krabi Airport (KBV).
Pick-up from the airport will be arranged via mini Van. Cost is 1500 THB equivalent of 40€. The fare can be shared between up to 9 people. The pick-up will be arranged in such a way that guests can come together if possible as long as flight times are a match.
You can also get to Krabi from Phuket, by land or water. Ferry/speedboat, bus and ferry are the three main ways to travel in that case. Thailand is highly organised and moving from one place to the next is very easy and straightforward.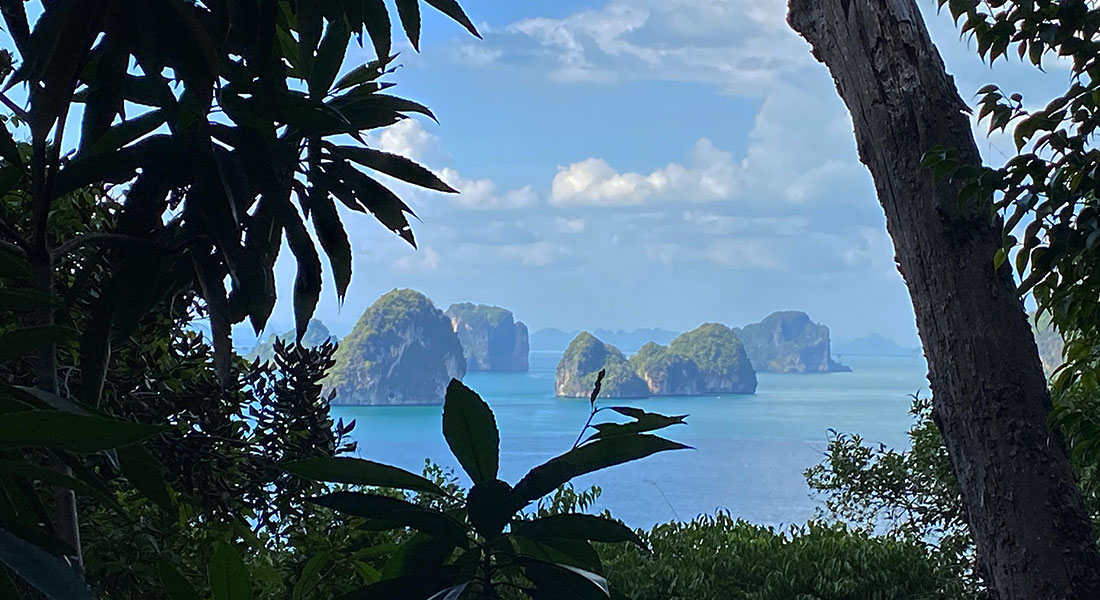 How to plan your trip
If possible we highly recommend to add on some more time in Thailand before or after the retreat. Krabi is famous for its scenic views and breathtaking beaches and islands. The coral reefs in this part of Thailand are one of the world's most beautiful, which makes  Krabi an ideal spot for diving.
With attractions including wildlife sanctuaries, sea caves, coral reefs, exotic marine life, limestone cliffs that draw rock climbing enthusiasts from around the world, and national Parks that include the Island paradises of Koh Phi Phi and Koh Lanta, one could easily spend weeks in Krabi and leave yearning for more. Let us know in case you like any idea on where to go and we are happy to give some recommendation.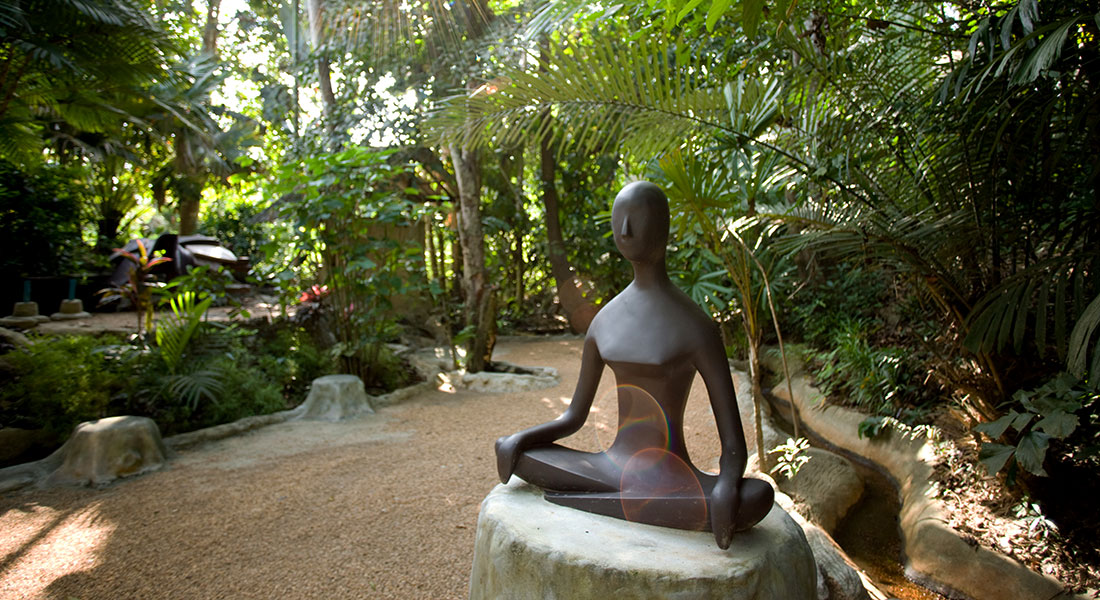 Price
Early bird rates valid till 10th of September:
€ 808 Bamboo hut shared per person
€ 874 Villa deluxe shared per person
€ 920 Villa suite shared per person
€ 977    Bamboo hut single occupancy
€ 1108  Villa deluxe single occupancy
€ 1202  Villa suite single occupancy
Normal rates after the 10th of September:
€ 1008 Bamboo hut shared per person
€ 1074 Villa deluxe shared per person
€ 1120 Villa suite shared per person
€ 1177 Bamboo hut single occupancy
€ 1308 Villa deluxe single occupancy
€ 1402  Villa suite single occupancy
* shared rate per person for two people coming together, or possibility of matching up with a guest of the same gender upon request and only if available, otherwise the single supplement will apply.
Reservations
Deposit of 500 € to hold your space.*
* Please note that the above amount is non-refundable in case of cancellation.
* The remaining balance is due via bank transfer one month prior to the starting date of the retreat.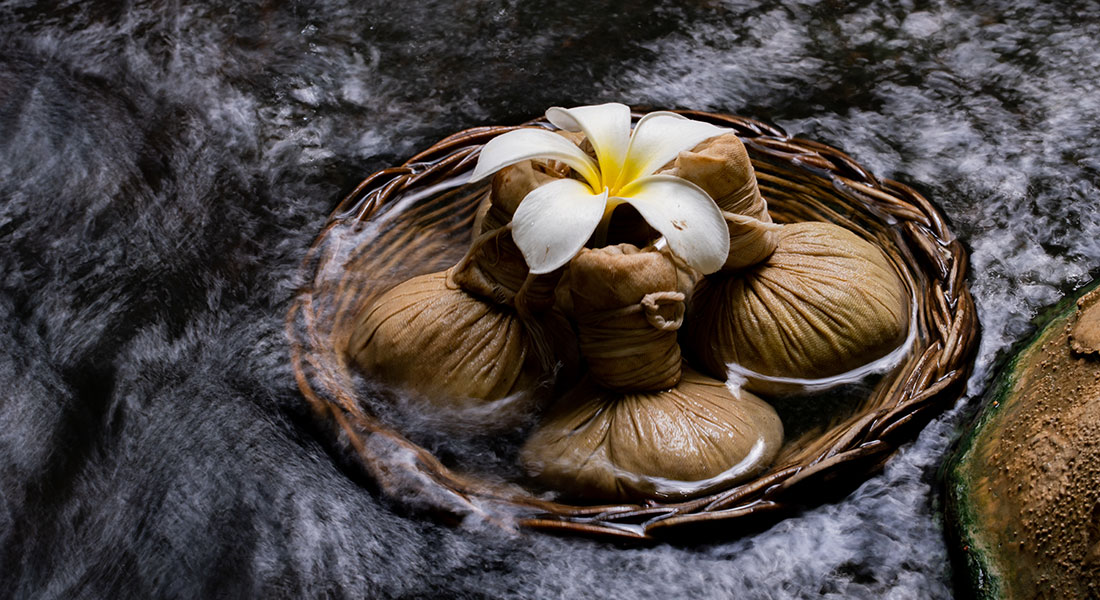 8 days and 7 nights private accommodation (bedrooms each with private bathrooms, linens)
All breakfast, most lunches and all dinners, water tea and coffee during meal times
All transfers to excursions during the week
Use of estate premises (terraces, access to the thermal pools, yoga spaces, kneip baths,  etc.)
Two Daily Yoga Classes (over 20 hours in total)
Use of yoga mats and props
Not included in the trip price: Air fare, airport pick-ups, Travel insurance, entrance to the national parks , extras such as 1-1 sessions (massages/bodyworks), snacks during the day. Drinks and water outside meal times are also not inculded.
Book now