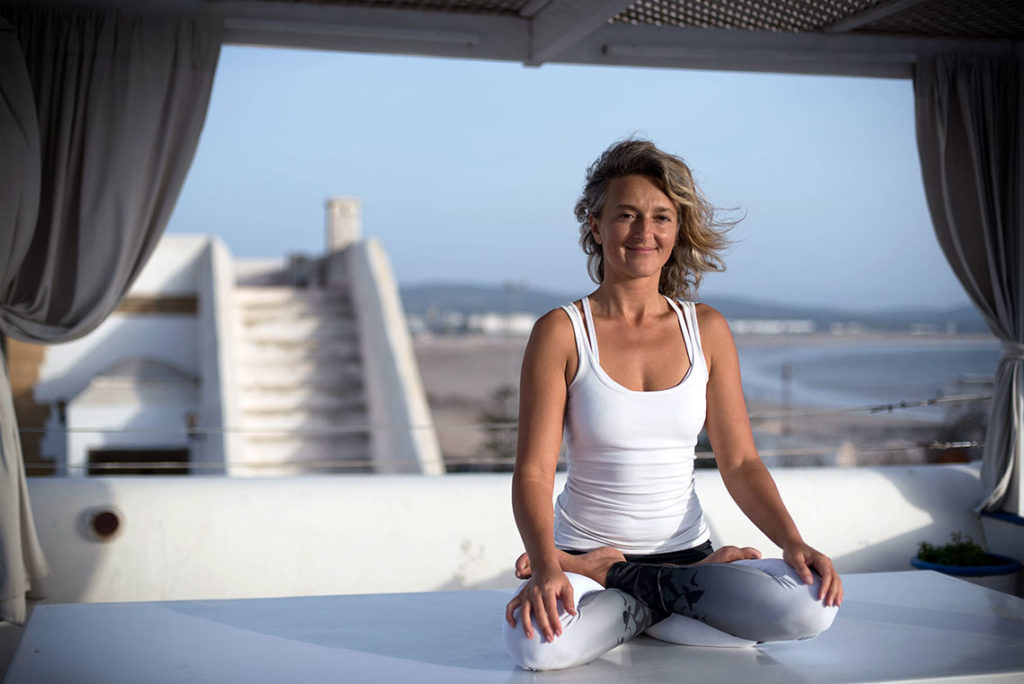 During her yoga retreats Laila takes her students on a journey to reconnect to themselves more fully. To feel, sense and connect to the body, breath and mind. Her classes are process-oriented, looking for a quality of movement that enhances awareness and freedom.
It is an invitation to explore and experience new ways of moving, breathing and being — finding a harmonious flow between the Ying & Yang. Laila spent 8 years of her life living in India, where she developed her teaching skills during 4 years in the Iyengar Yoga tradition under the guidance of an Indian Master. She continued her studies in different forms of Yoga with teachers of various backgrounds including Yin, Restorative, Scaravelli – inspired Yoga, Yoga Synergy, Calligraphy Yoga and Vipassana meditation. She is also a somatic movement coach, knowledgeable in various healing techniques as well as being a trained dancer. Laila has been teaching yoga since 2006, dividing her time between India, Morocco, Malta, France, Germany, UK and Italy.
She loves to share tools that effectively release tensions from the nervous system and reset the brain, muscles and cellular memory to be more relaxed and open. This in turn brings greater energy, vitality and hormonal balance by improving circulation, digestion and sleep patterns. Laila places a strong emphasis on rejuvenating poses & restorative yoga that recharges the inner batteries and help to achieve emotional balance.
Her flow classes are slow, deep and graceful. It's a unique combination of traditional Hata yoga postures and ancient Shaolin Martial art techniques that bring a particular fluidity and ease to the practice. Creating within the movement a "no mind" state of presence that is meditative, energy building and providing a sense of deep peace and happiness.